STORIES
No new stories

COMMENTS last 48 hrs
No new comments

There are no upcoming events
Don't have an account yet? Sign up as a New User
Author:
matt
Dated:
Sunday, February 06 2005 @ 02:10 AM PST
Viewed:
1008 times
Superbowl XXXIX starts in about 15 hours, and I'm stoked.

I just wanted to point that out.

Anything else I say about it might be visited upon my house a hundred fold, or something.

* You can figure it out. Trust me.
Author:
matt
Dated:
Saturday, January 22 2005 @ 05:01 AM PST
Viewed:
998 times
"A man who represents himself in court has a fool for a client."

Herein lies the impetus for, of all things, a writing contest of sorts. I want you all to tell me what you think of me.
Author:
matt
Dated:
Thursday, January 20 2005 @ 11:20 PM PST
Viewed:
778 times
I now have a new version of my blogging software, and a snazzier URL to boot.

Let me know if you notice anything broken.
Author:
matt
Dated:
Thursday, January 13 2005 @ 01:29 AM PST
Viewed:
1034 times
I had a little chat with the CEO of the company today. In the course of conversation, he told me that for the good of the company, I really need to get a life. While this may seem harsh and/or strange to the average observer, the truth of the matter (without going into the vagaries of the human psyche) is that he's right.

Armed thusly with an executive mandate, I began to analyze the problem of what, precisely, my needs in this arena are.
Author:
matt
Dated:
Wednesday, January 12 2005 @ 01:36 AM PST
Viewed:
840 times
This gave me a good chuckle.
This made me damp.
Author:
matt
Dated:
Tuesday, January 11 2005 @ 05:23 PM PST
Viewed:
710 times
Author:
matt
Dated:
Tuesday, January 11 2005 @ 04:43 AM PST
Viewed:
1051 times
"can someone please define the term 'generation X'? is it like the slacker generation? thanks "(sic)

I ran across this in a message board, and felt the need to answer it. My response got long, so copy-paste, instant blog entry and discussion fodder!
Author:
matt
Dated:
Friday, January 07 2005 @ 05:59 PM PST
Viewed:
1012 times
I don't have time to get into a full-blown rant on this topic - one that's long overdue - so just read this document(PDF), and we'll leave it at the fact that I agree with everything except the ass kissing during the introduction.
Author:
matt
Dated:
Tuesday, January 04 2005 @ 10:21 PM PST
Viewed:
816 times
I have several.. nay, many invitations to GMail that I can give out, so if anybody's looking for a new e-mail address or just wants to try it out, let me know.

A GMail account is a free email account from Google that includes a pretty cool (read: functional, not pretty and slow like Hotmail) interface and a gigabyte of message storage. So far, the site has been by invitation only, with no apparent sign of them opening their doors to the public.

I had been hordeing invitations so I could hook up some guys in the military, but they've already shipped, and I haven't heard anything in a while from the sites that accept donations, so, in lieu of content, I'm giving the things away to anyone that wants 'em.

In the very unlikely event that I run out, claims will be handled on a first-come, first-serve basis.
Author:
matt
Dated:
Friday, December 31 2004 @ 04:38 PM PST
Viewed:
829 times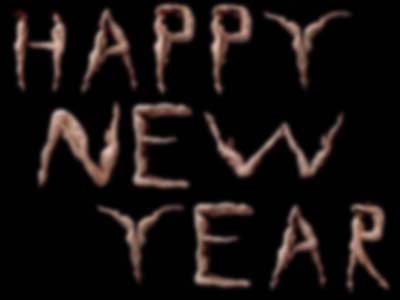 (Click for bigger, possibly not safe for work)

Buy an overpriced, marginally clever shirt and help support my sanity. [how?]