STORIES
No new stories

COMMENTS last 48 hrs
No new comments

There are no upcoming events
Don't have an account yet? Sign up as a New User
Author:
matt
Dated:
Monday, September 05 2005 @ 06:32 PM PDT
Viewed:
881 times
The winner of the Ship of Fools most offensive religious joke contest:

---

A little girl is standing on top of a cliff, looking down at the sea and crying her eyes out. A priest approaches and says, "My child, why are you so upset?"

The little girl turns to him and says, "My mummy and daddy were in their car -- and it just rolled over the cliff and smashed on the rocks down there."

The priest slowly looks around him while unbuttoning his cassock and says, "It's just not your day, is it?"
Author:
matt
Dated:
Friday, May 06 2005 @ 06:42 PM PDT
Viewed:
759 times
Author:
matt
Dated:
Friday, April 15 2005 @ 07:01 PM PDT
Viewed:
859 times
Don't ask me how I got on the subject, because I honestly don't even remember, but I found out a few interesting things about my lineage today.

As it turns out, my mother's father's family has been in America almost as long as you can be and still be a colonist. Francois Girouard and his wife Jeanne-Anne (Aucoin) arrived at Port Royal, in the french colony of Acadia sometime around 1645. I had already known a bit about the family history in Acadia - for example, that a lot of family members made their way down to Louisiana after LaSalle claimed it for France (as an aside, the word "Cajun" comes directly from the word "Acadian". Just say "Acadian" with a New England accent a few times fast - it'll become obvious.) What I guess I never realized was just how early that was all going on. Another thing I never realized is that a distant cousin of mine has already done the work for me - He wrote a series of five books detailing the Girouard family that I think I feel obligated to buy.

On the other end of things, I read a reasonably convincing argument that about 1100 years ago, one of my other ancestors was the High King of Ireland. Weird, eh?
Author:
matt
Dated:
Wednesday, April 13 2005 @ 12:31 AM PDT
Viewed:
780 times
Author:
matt
Dated:
Monday, April 11 2005 @ 07:20 PM PDT
Viewed:
862 times
This may be the single most cynical thing I have ever laid eyes on. It's just wrong on so many levels.

I laughed so hard I think I peed a little.
Author:
matt
Dated:
Friday, March 04 2005 @ 11:04 PM PST
Viewed:
831 times
...or two. I finally added a couple of themes that I made ages and ages ago, but until now weren't compatible with the software I'm using.

Overall, they're pretty crappy, but there's novelty to be had.

"Burly" and "NiteGlo" are new. There may be bugs in them. Let me know if you run across one.
Author:
matt
Dated:
Wednesday, January 12 2005 @ 01:36 AM PST
Viewed:
766 times
This gave me a good chuckle.
This made me damp.
Author:
matt
Dated:
Tuesday, January 11 2005 @ 05:23 PM PST
Viewed:
638 times
Author:
matt
Dated:
Friday, December 31 2004 @ 04:38 PM PST
Viewed:
756 times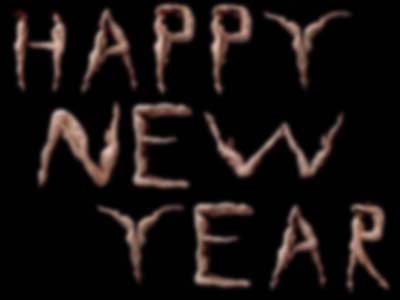 (Click for bigger, possibly not safe for work)

Author:
matt
Dated:
Saturday, December 25 2004 @ 11:19 PM PST
Viewed:
699 times
Buy an overpriced, marginally clever shirt and help support my sanity. [how?]